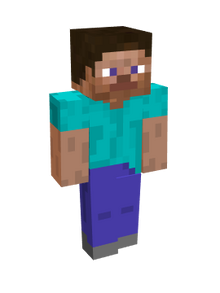 An erratic and spontaneous member of HumzahCraft. Lives alongside KSA_Snips and Rayzor_Light. Suffers from a poor internet connection and has died numerous times.
Suffers from tourettes making him one of the two disabled players on Humzah Craft. Often threatens others players with TNT in their bases although he has never actually done so. A master of agriculture that prides himself in his expansive knowledge of farming. Often will serenade other players of Humzah Craft with his beautiful songs.
Community content is available under
CC-BY-SA
unless otherwise noted.